Night skiing on the Damská slope
Experience a new level of night skiing in the Ore Mountains
What's better? Lounging in front of the TV in the evening or enjoying a freshly groomed corduroy?
Forget about the previous night skiing at Klínovec and come and try the brand new night skiing on the Dámská slope, which is one of the longest illuminated slopes in the Czech Republic and which will always be groomed for you before the evening operation to ensure the best possible skiing experience.
You'll be able to show off your skiing skills on the beautiful and almost 1.5 km long Dámská slope, which is served by a modern 4-seater chairlift with bubble cover and seat heating. You will thus experience maximum transport comfort on the way to the top.
Status: Today close!

Schedule:
25.12.2023 – 31.12.2023
(Daily)
1.1.2024 – 16.3.2024
(Wen, Fri, Sat)
Always from 18:00 – 21:00
Where to ski
Ladies slope
Length: 1500 m
Elevation: 230 m
Width: up to 45 m
Difficulty: 🔵 blue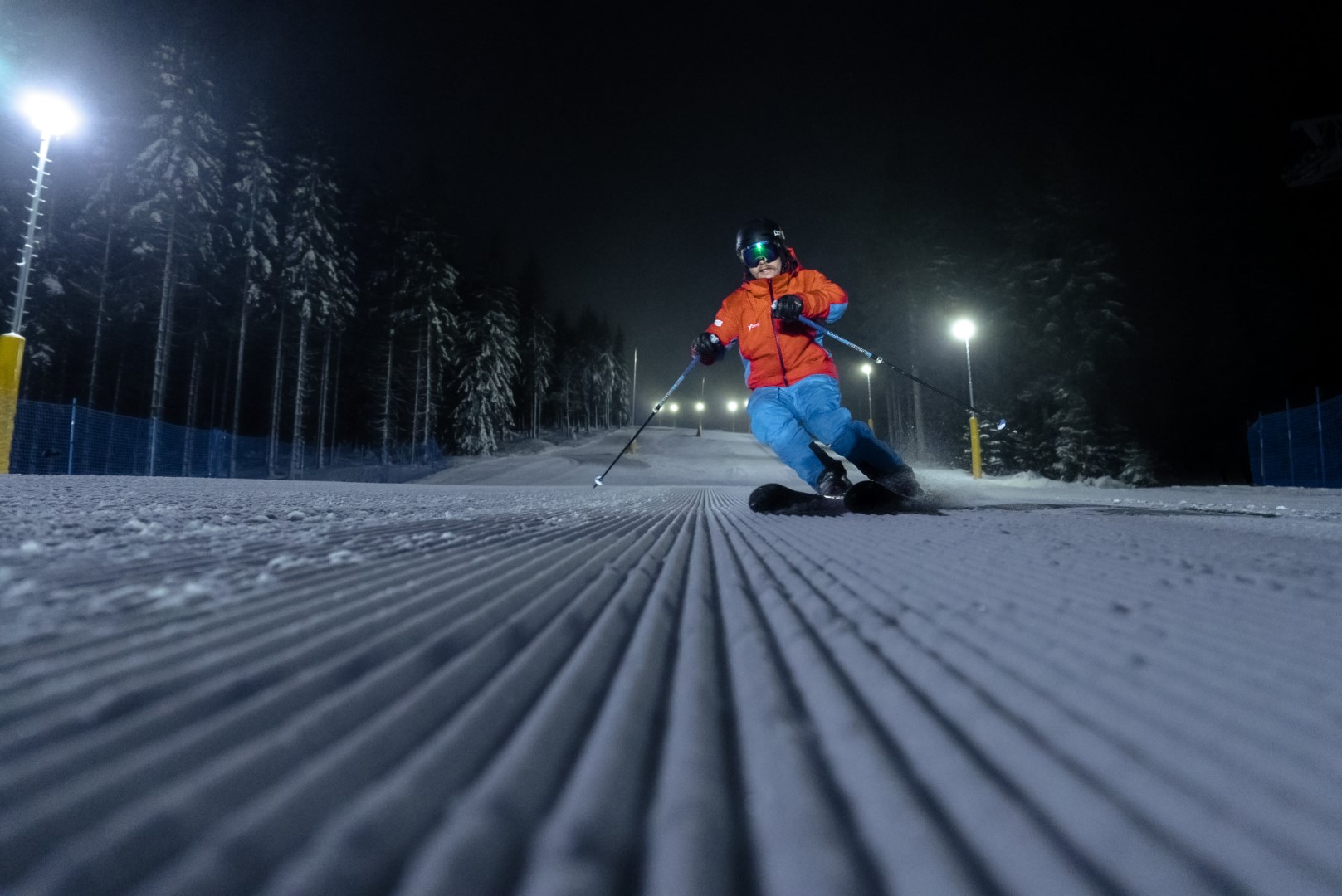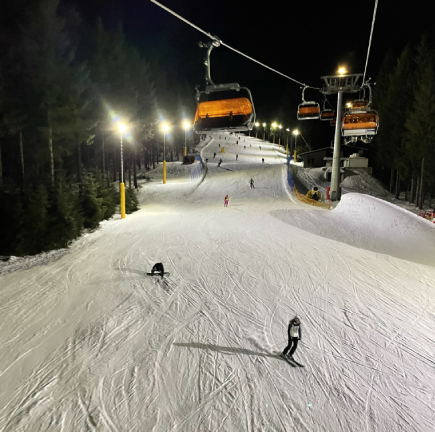 Use one of the free car parks in Loučná pod Klínovcem (P1, P2, P3).