SUMMER EXPERIENCES FOR ALL
Trail Park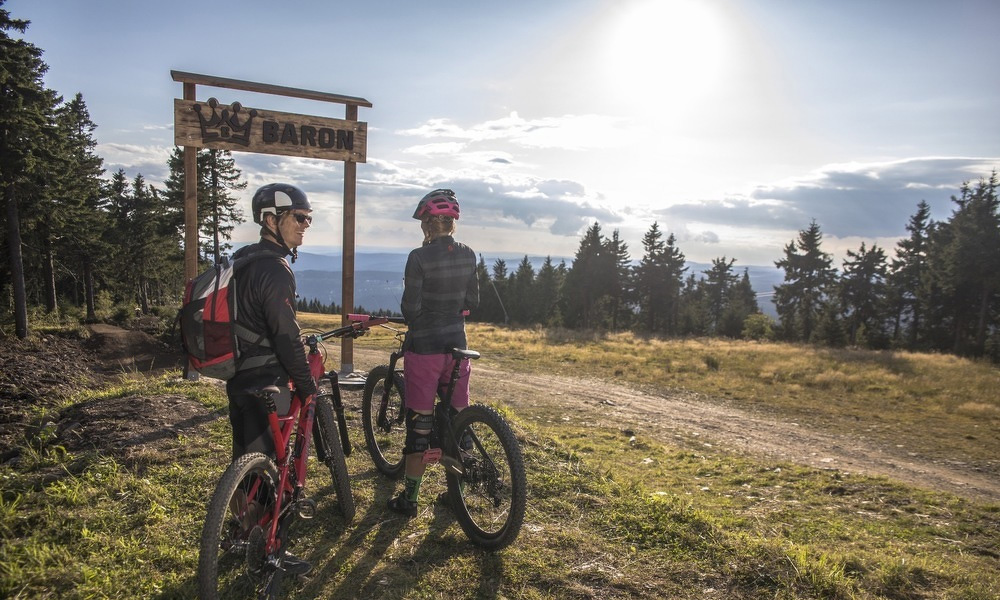 Well-groomed trails, including trails for beginners and children
Off-road scooters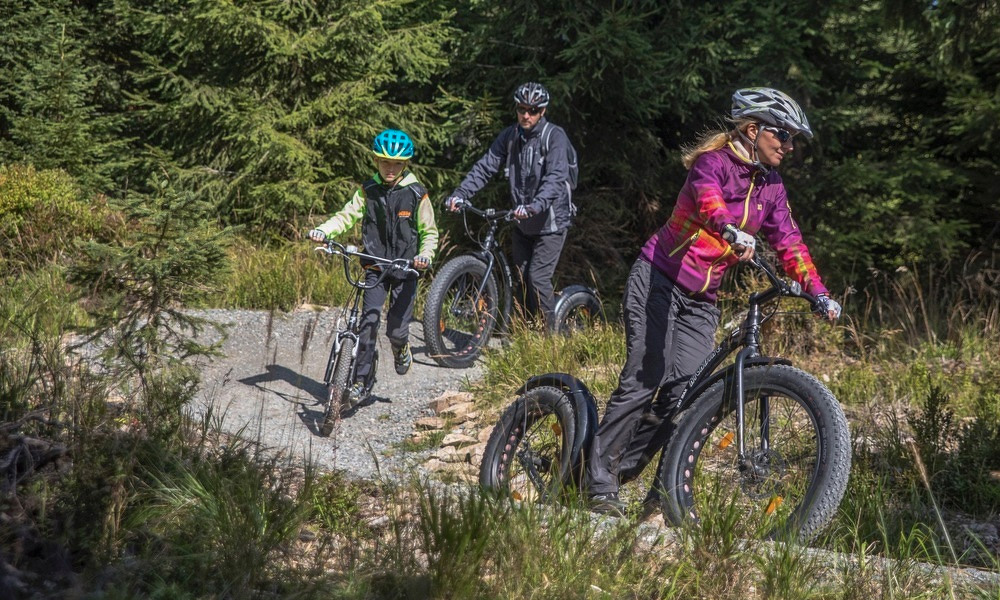 Enjoy summer Klínovec in an unconventional way
effortless cycling
70 km of cycling routes with minimal inclines
UP BY CHAIRLIFT, DOWN ON BIKE
WALKING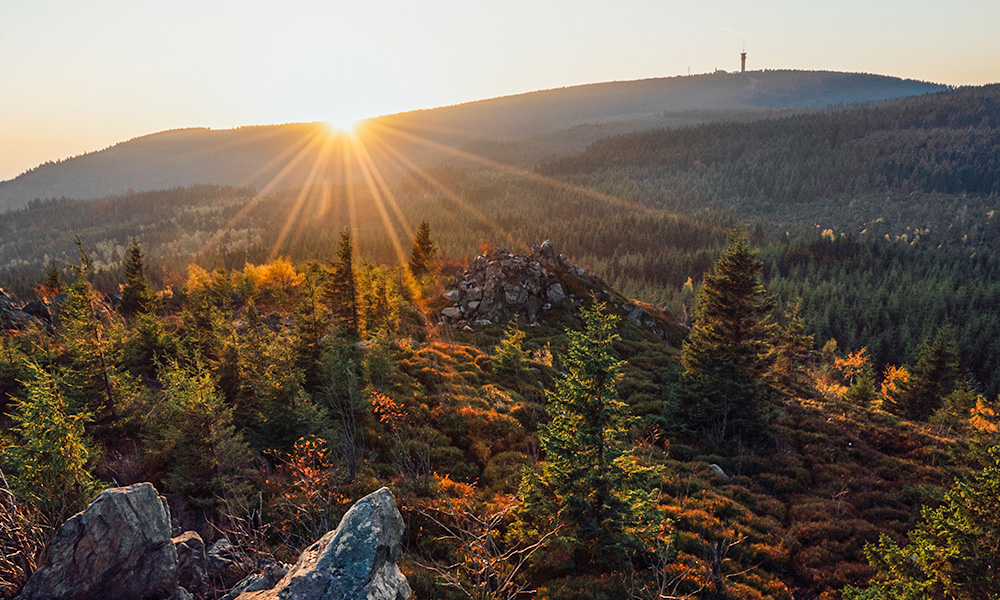 Embark on the beauties of the Ore Mountains
Trail Park Klínovec is not only intended for experienced cyclists. The area offers 30 km of trails of four difficulties, from the lightest to the most demanding. There is also a rental shop and complete facilities. Light trails are also suitable for beginner cyclists and therefore also for children. They are especially fun when going down on our dirt scooters. In addition, you can warm up on the Pump Truck right at the top. You and your children will certainly appreciate that the whole area is the only one in the Czech Republic completely served by a chairlift. On the way up, you can relax and as a bonus you can enjoy beautiful views of the surroundings.
Trail Park Klínovec
THE LONGEST TRAILS
IN EUROPE
If you are a beginner or pro, if you look for a maintained trail or rather technical riding, we offer you both. Enjoy an unforgettable ride on the longest flow-trails in Europe.
| Suitable for bikes and scooters
| Levels for beginners and professionals
BICYCLE AND SCOOTER
rental
We take a good care of you here in Klínovec. Our rental offers bikes for kids and adults. Easy booking and return. We will equip you with a free helmet in addition to each rented bike or scooter.
Borrow on the top and return at the bottom
We offer bikes and dirt scooters for rent at the top station of the chairlift Prima Express (Jáchymovská) with the return at the lower station of the chairlift Prima Express (Jáchymovská). You can also find accessories and various equipment for your safety and comfort.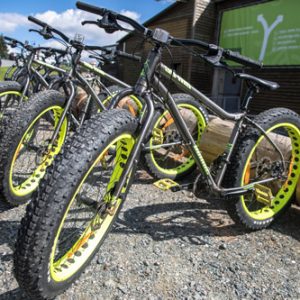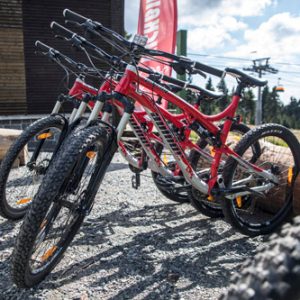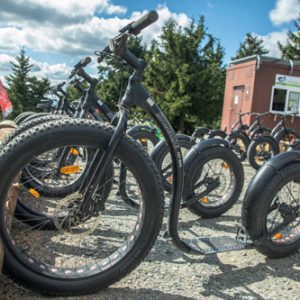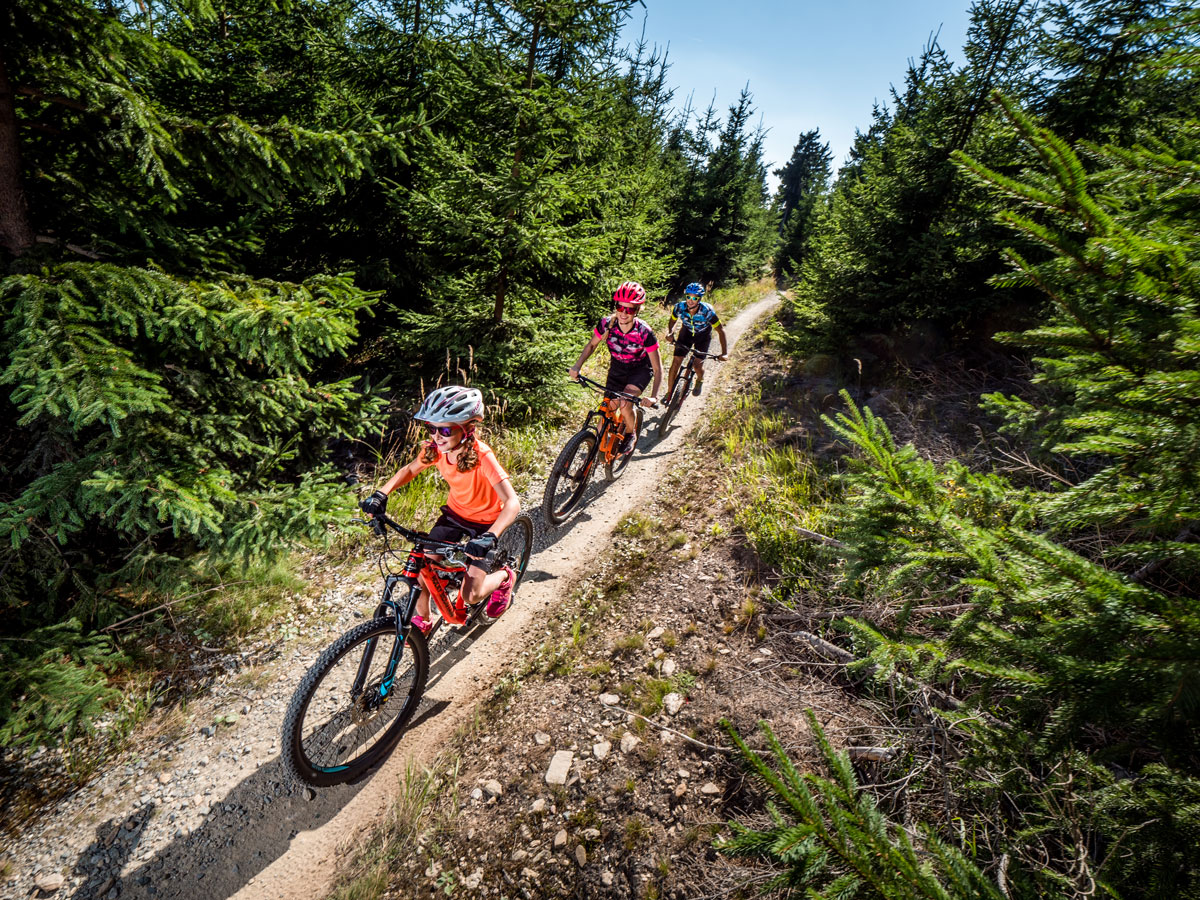 Summer enjoyment for every body
Summer in Klínovec offers not only top biking experience but also a wide range of walking trails, that lead through the beauty of the Ore Mountains with majestic lookouts.
| Hiking and nordic walking
| Educative trails, lookout tower
| Guided trips around the mountains
| Hornická krajina UNESCO
Do you like the idea of a bike trip, but you are afraid of challenging mountain terrain? You will take the chairlift to the top of Klínovec and you will drive down along mostly slightly descending asphalt and paved gravel roads. Thanks to their unpretentious character, they are the most suitable choice for families with children.
Pašerácká cesta
 (9 km)
Head in the opposite direction of the old Pašerácká road leading from the village of Suchá! The route will offer several spectacular views before plunging into the deep forests above the town of Jáchymov.
Meluzína
(12 km)
This route will take you under Meluzín – a mysterious and rocky hill, which many consider to be the most beautiful in the whole Ore Mountains. The brave can also climb to its top on foot with a breathtaking view of Klínovec. In that case, be sure to bring a bicycle lock with you.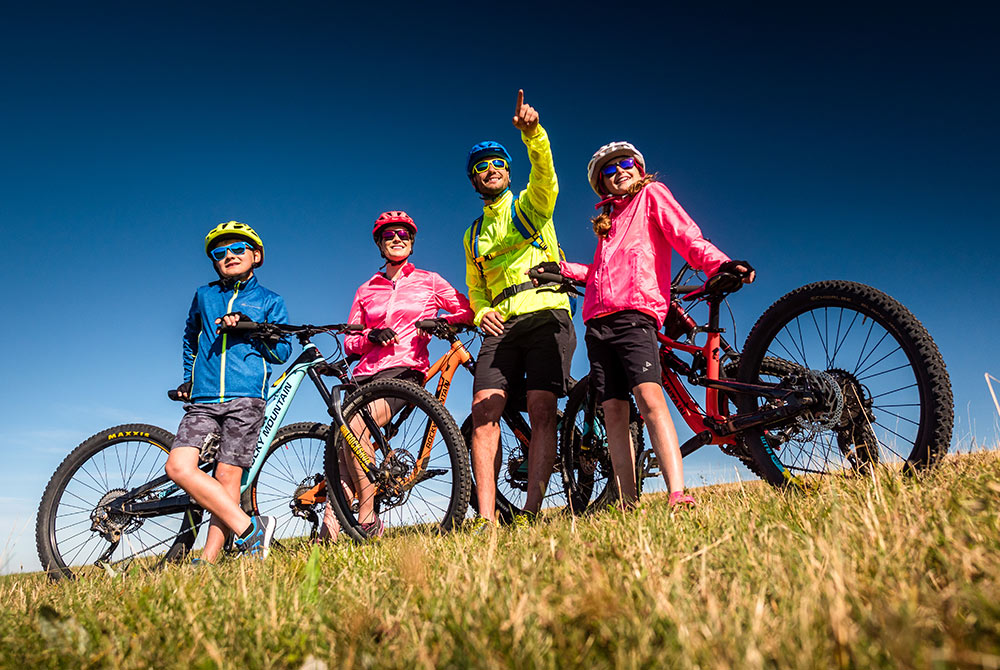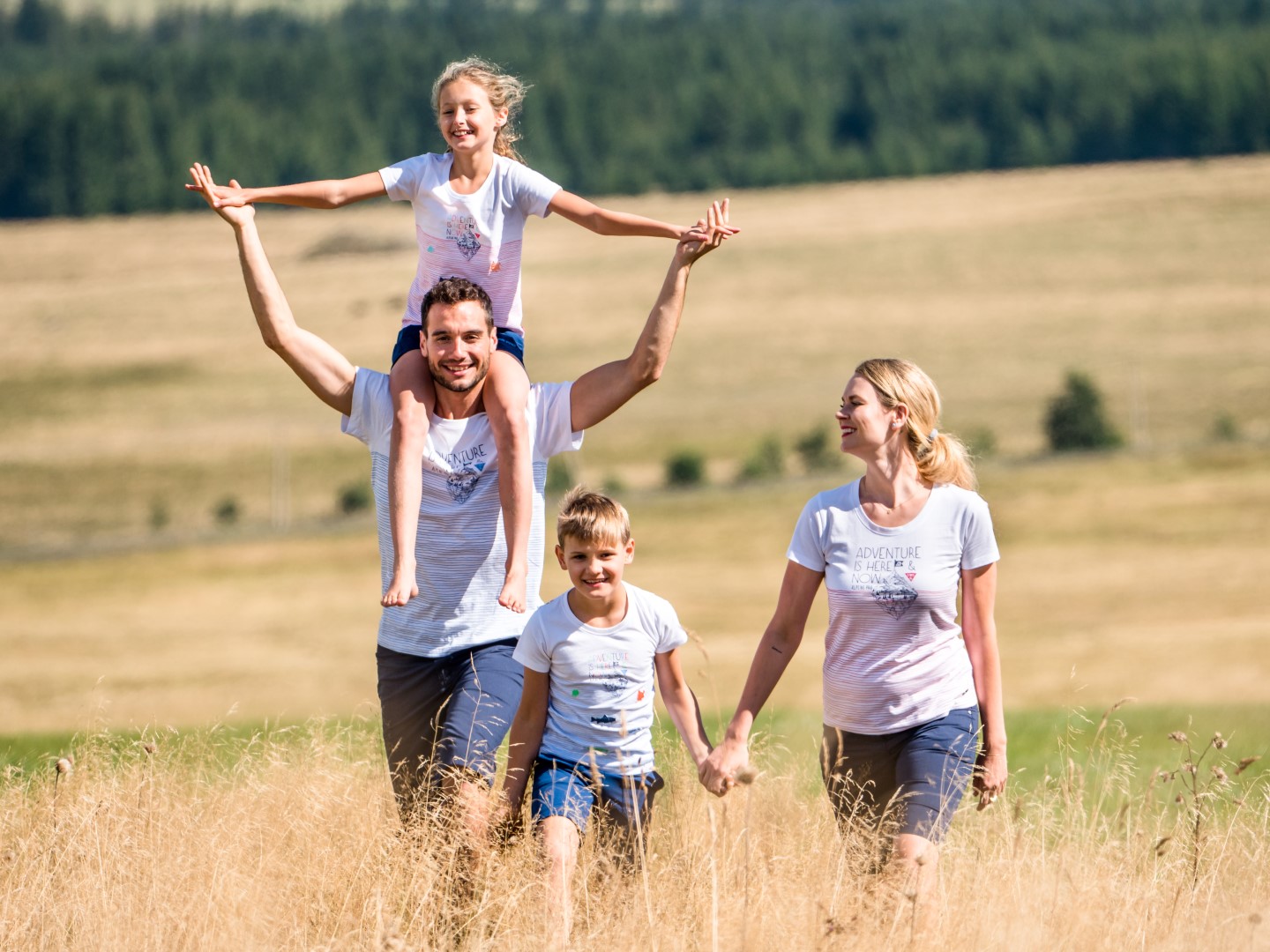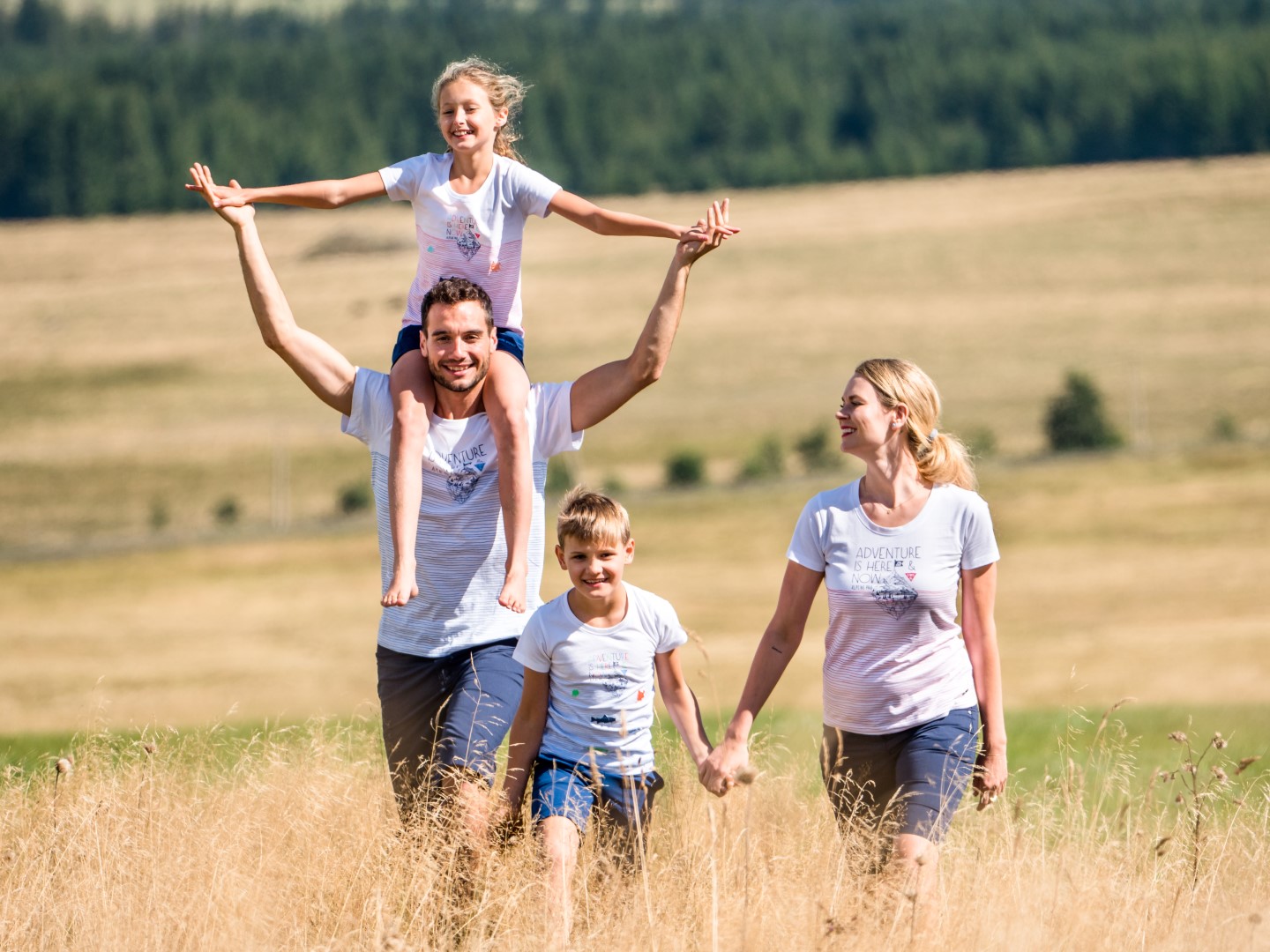 WALKING
Explore with us the circuits that the surroundings of Klínovec offer. Discover the beauties of nature around Boží Dar, Loučná, Jáchymov and the UNESCO protected landscape area.
Perfektní podmínky pro lyžování. Na sjezdovkách stále leží až metr sněhu!
Poučeni lednovou oblevou jsme opětovným přípravám sjezdovek věnovali maximální možnou péči. Nedávné deštivé a teplé počasí tak […]
Oslavte s námi Hugův svátek. V sobotu 1.4. skipasy pro děti ZDARMA! Naši instruktoři se vám […]