Top service of downhill and cross-country skis
Visit us after the end of you ski day and have your ski or snowboard equipment stored for the next time. We will service your equipment overnight including drying and disinfecting your ski boots.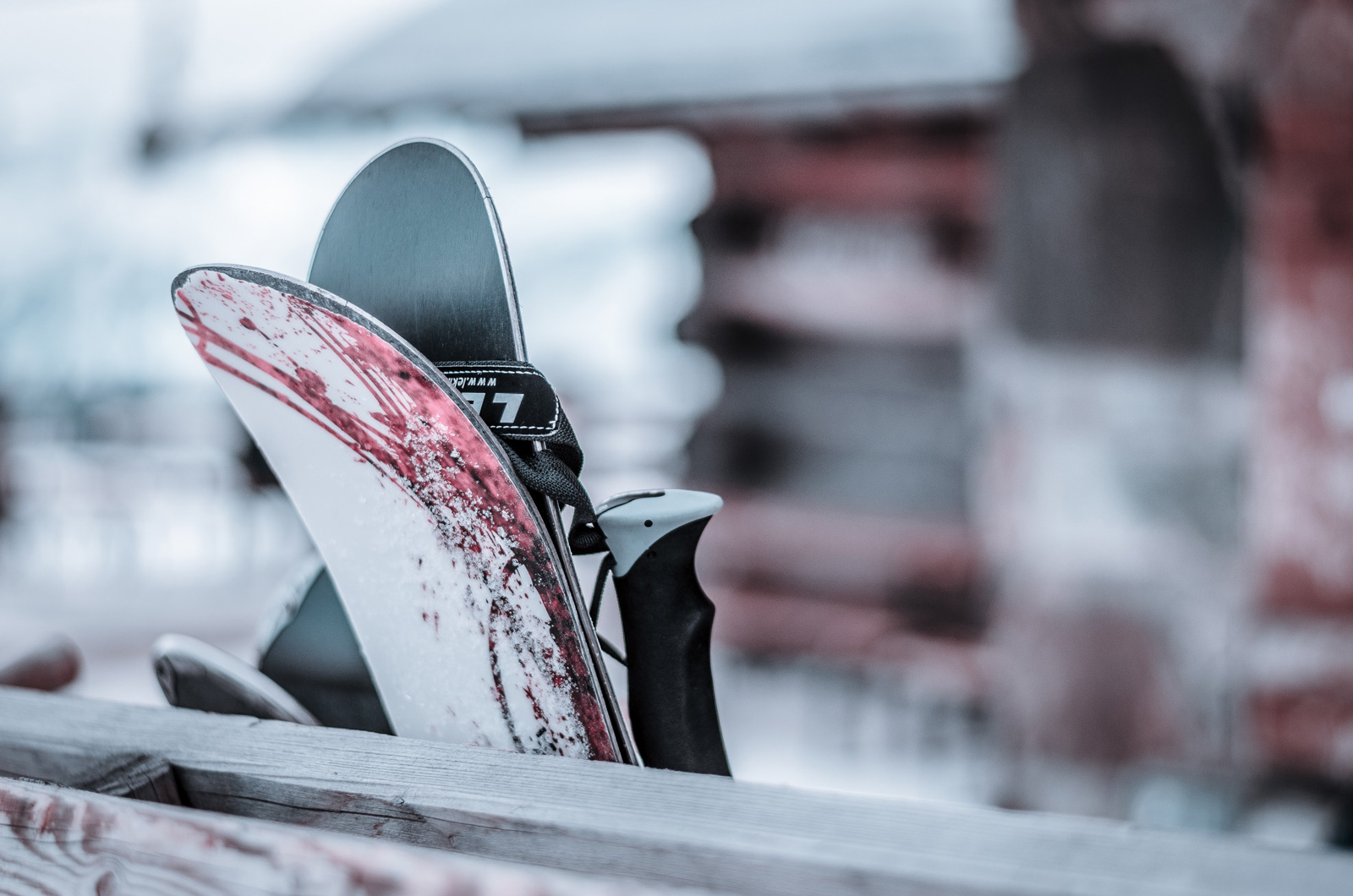 WE OFFER
 Top service of downhill, cross-country skis and snowboards on Wintersteiger machines
 service of various levels from basic to racing
 complex angling and tuning edges for skis and snowboard
 grinding, cleaning, polishing, repairs of bases and edges
 linear, combined and variant structures for skiers and snowboard alignment
 assembly of ski bindings and issuing a confirmation thereof
MACHINE EQUIPMENT OUR SERVICE

"The Austrian company Wintersteiger has been specializing in the development and production of service technologies for skis and snowboards since 1978.
It is currently the world's largest producer, with a market share of around 70%. Wintersteiger has developed a unique, accurate and gentle method of grinding ski and snowboard edges with ceramic discs, which is protected by a patent. Edge grinding on Wintersteiger machines is used by leading ski manufacturers… and others, as well as by the Austrian national ski team and teams from the USA, Canada or Germany."
Price list of downhill ski service
| | | | |
| --- | --- | --- | --- |
| 1. | Adjustment of binding | 120 CZK | |
| 2. | Small Comfort Service (skis up to 140 cm) | 390 CZK | grinding of base by sanding belt, manual grinding of the side edge by sanding belt, final structure on stone + machine waxing |
| 3. | Small Top Service | 490 CZK | grinding of base by sanding belt, manual grinding of the side edge by sanding belt, final structure on stone + machine waxing |
| 4. | Big Top Service | 590 CZK | Small Top Service + repair of grooves by melting the mass + machine waxing |
| 5. | Machine edge grinding | 230 CZK | grinding of the bottom and side edges with a sanding belt |
| 6. | Manual edge grinding | 299 CZK | side and bottom edge |
| 7. | Machine waxing | 80 CZK | |
| 8. | Waxing, ironing by hand | 120 CZK | |
| 9. | Installation of snowboard bindings | 100 CZK | |
| 10. | Service work 15 min. | 90 CZK | |
An ideal example in this respect is the purchase of a car. When we buy a new car, but also a used one, we are aware of one thing – we need to refuel regularly, check oil and brake fluid. Everything else can be simply understood as a necessary service that sooner or later all of us have to go through. The more experienced of us are aware that prevention can avoid various surprises and pitfalls that delay us, bother us mentally, but they also mean a financial burden. We usually measure the tire pressure only when we feel that while driving through a curve, "something" is strange when holding the steering wheel. We change tires only when we get into a skid on the first snow or when it rains and our darling car, ignoring the instructions, goes straight, not to the right or left – it simply lacks the tread (structure) around the perimeter of the wheel…
If the edge is blunt, you can count on the fact that the first icy plate will not only surprise you, but also your colleagues around you in terms of your comical performance to save you from falling. If the edge is rusty, it will probably take a while before the "bloody" rust track disappears in the track behind you and the sliding speed returns to normal. The sliding property of the base surface depends on the possible sticky snow (probably fresh snow has fallen and you forgot to lubricate again, or the snow temperature is higher than 0 ° C and you are standing, because your skis simply do not move – so called mirror effect, when water stays between the two surfaces and does not go out)… Anyway, service should not be performed sporadically, only in a crisis situation, but regularly. Regular service is a prerequisite for better skiing experiences, sports performance, but also safety. Structuring the base surface, including edge angling and wax impregnation, is usually carried out several times during the winter season, taking into account the frequency of skiing and the snow conditions of the area (stones on the slope, natural snow, technical snow). It is essential for the skis or snowboard to be prepared before the start of the season. In this respect, we recommend to have extensive service at the end of the season so that the impregnating wax layer on the base surface is not fully removed, on the contrary, it is left due to the summer preservation of the area and the lower edge – we recommend final polishing of the wax only before the first skiing. For many of you, it will surely be surprising that even new skis need service. As an example, we can mention a racing ski program, where 90 percent of competitors have the manufactured "semi-finished" skis and boards re-formatted (surface and bottom edge alignment, final structure, side edge angling, bottom edge tuning, impregnation) ".